We are dedicated to enhancing reptile and amphibian well-being through top-tier habitat solutions inspired by nature. Our terrariums and accessories are crafted to reflect the reptiles' and amphibians' natural habitats. Beyond just products, our goal is to enlighten hobbyists and professionals, promoting responsible care and ethical treatment. Our pursuit of product innovation and knowledge-sharing is geared towards setting a higher standard in herpetological care, bridging the gap between humans and the mesmerizing realm of reptiles and amphibians.
Efficient – Low Consumption – Versatile
The Exo Terra® TerraSky UV LED Terrarium Light is a highly energy efficient terrarium light with a fully customizable light spectrum, capable of replicating various natural environments. The high intensity, horizontal orientation, and wide beam angle of the TerraSky UV LED ensures that a larger area is covered with optimal Light, UVA and UVB rays. The high light intensity in combination with UVA rays stimulate the animal's appetite, activity, and reproductive behavior. UVA also reduces stress and contributes to the animal's overall wellbeing. The UVB rays provide a high Vitamin D3 yield index and ensure optimal vitamin D3 photosynthesis to aid calcium absorption and help prevent metabolic diseases.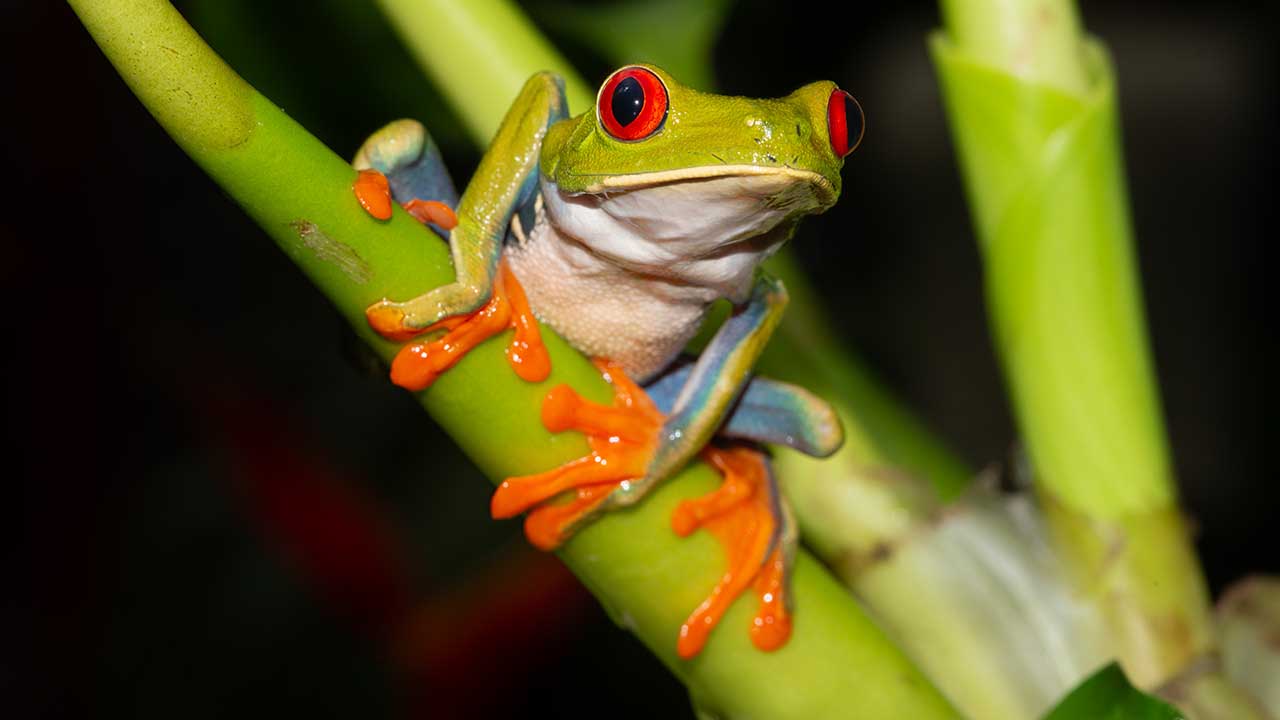 At Exo Terra, we understand that owning a reptile or amphibian is a unique and rewarding experience. However, it also comes with its own set of responsibilities. That's why we've created this comprehensive resource to help you navigate the intricate world of herpetoculture and provide the best possible care for your animals.
Whether you're a beginner enthusiast or an experienced herpetologist, our academy offers a wealth of information, tips, and insights to enhance your understanding and skills in reptile and amphibian care. We cover everything from choosing the right habitat and selecting suitable species to creating optimal environments and maintaining proper nutrition.
Reptile keeping is a rewarding and fulfilling hobby requiring some basic knowledge and dedication. It is essential to understand the needs of the reptile species you are interested in keeping, as each species has unique requirements for temperature, lighting, diet, and enclosure size. In this section, you will find detailed information on the various species of reptiles commonly kept as pets, including their natural history, care requirements, and potential health issues.
We are committed to providing the most up-to-date and accurate information to help you make informed decisions about your reptile's care. We encourage you to explore our articles and resources, and let's learn about reptiles together! Whether you're a beginner or an experienced reptile keeper, we are here to support you on your journey of reptile keeping.
In contrast to other animal groups, reptiles and amphibians are neglected subjects for expedition studies. Very few reptile communities have been adequately documented concerning their ecological behaviour. A carefully conducted study lasting just a few weeks can significantly contribute to the pool of scientific knowledge for most species of lizards, snakes and amphibians.
Since reptiles and amphibians are neglected, their conservation is also often overlooked. Important sites with rare species or assemblages are destroyed or modified in detrimental ways simply because of the lack of knowledge and data. Conservation strategies rely on baseline biological data often missing for these groups.
Stay up on all things exo terra.
"*" indicates required fields